Are you searching for ways to strengthen your immune system? Look no further! Discover the delightful world of whole foods that boost immunity.
From the powerful punch of citrus fruits to the leafy greens packed with immune-boosting benefits, these natural wonders will supercharge your health.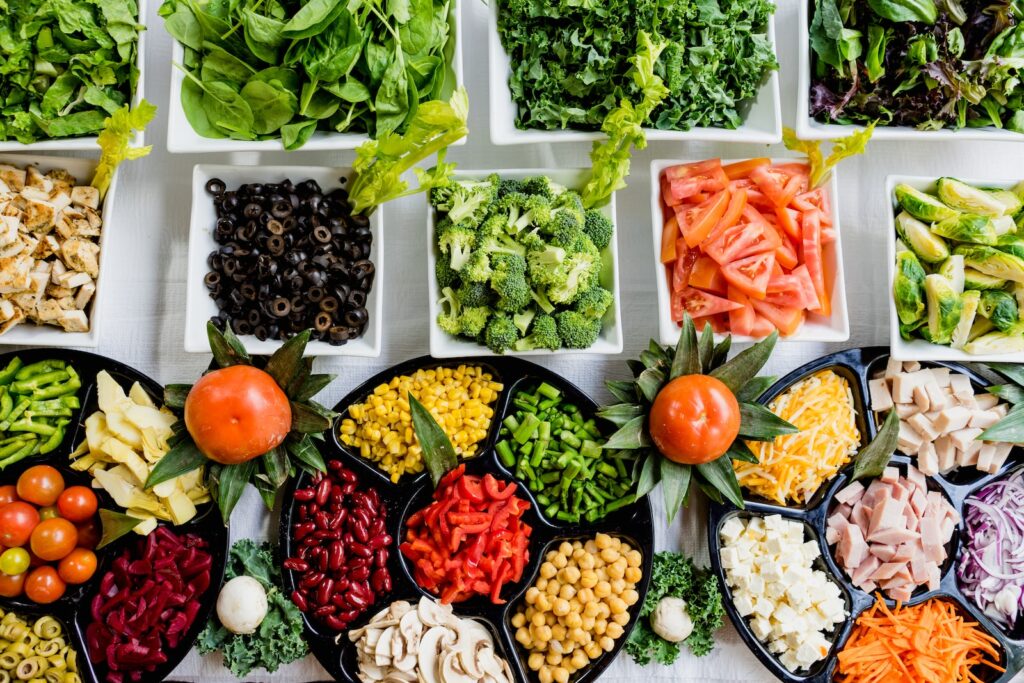 And let's not forget about the vibrant berries, nuts, and seeds that contribute to a stronger defense against illness.
Spice up your life with turmeric and ginger, adding an extra dose of wellness to your routine.
Join us on this journey towards optimal health and a sense of belonging in a community focused on well-being.
The Power of Citrus Fruits
Citrus fruits like oranges and grapefruits are packed with essential vitamins that boost your immune system. These juicy fruits not only taste delicious but also provide numerous health benefits.
When it comes to citrus fruit benefits, they are known for their high vitamin C content, which is crucial for maintaining a strong immune system. Oranges, in particular, are rich in antioxidants that help protect your cells from damage caused by harmful free radicals.
If you're looking for the best citrus fruit varieties to incorporate into your diet, consider adding lemons and limes as well. These tangy fruits are not only refreshing but also offer incredible health benefits. Lemons and limes contain citric acid, which can aid digestion and improve hydration.
Including a variety of citrus fruits in your daily meals can have a significant impact on your overall well-being. They can help reduce the risk of chronic diseases such as heart disease and stroke while boosting your immune system's ability to fight off infections.
Leafy Greens and Their Immune-Boosting Benefits
Leafy greens like spinach and kale are packed with nutrients that can help strengthen your immune system. These cruciferous vegetables not only provide essential vitamins and minerals, but they also contain compounds that have been shown to support immune function. Including these greens in your diet can give you a powerful boost in staying healthy.
Cruciferous vegetables such as broccoli, cabbage, and Brussels sprouts are rich in antioxidants, which help protect your cells from damage caused by harmful free radicals. They also contain fiber, which supports a healthy gut microbiome and aids digestion. A strong digestive system is crucial for optimal immune function.
Speaking of the gut microbiome, probiotics play a significant role in strengthening the immune system. Probiotics are beneficial bacteria that promote good gut health. By consuming foods rich in probiotics, such as yogurt or fermented veggies like sauerkraut or kimchi, you can enhance the diversity of your gut microbiota and improve immunity.
Supercharge Your Immunity With Berries
Berries, such as strawberries and blueberries, are packed with antioxidants that can help strengthen your immune system. These delicious fruits not only satisfy your sweet tooth but also provide a powerful boost to your overall health.
Here's why you should include more berries in your diet:
Vitamin C Rich: Berries are loaded with vitamin C, which is known for its immune-boosting properties. Vitamin C helps stimulate the production of white blood cells, which play a vital role in fighting off infections and diseases.

Antioxidant Powerhouse: Berries contain high levels of antioxidants that protect your body against harmful free radicals. These free radicals can damage cells and weaken the immune system. By consuming antioxidant-rich berries, you give your body an extra line of defense against illnesses.

Anti-Inflammatory Effects: Inflammation can hinder the immune system's ability to function properly. Luckily, berries have anti-inflammatory properties that help reduce inflammation in the body, allowing your immune system to work at its best.
Nuts and Seeds for a Stronger Immune System
When it comes to strengthening your immune system, don't forget about the power of nuts and seeds! These little powerhouses are not only delicious but also packed with nutrients that can help keep you healthy and strong.
Nuts like almonds, walnuts, and cashews are rich in vitamin E, which is known for its antioxidant properties. This means it helps protect your cells from damage caused by harmful free radicals.
Seeds like chia seeds, flaxseeds, and pumpkin seeds are high in omega-3 fatty acids, which have anti-inflammatory effects and support a healthy immune response.
But that's not all! Nuts and seeds also provide other essential vitamins and minerals such as zinc, magnesium, and selenium that play important roles in supporting your immune system. They can help regulate the activity of immune cells and enhance their ability to fight off infections.
In addition to these benefits, nuts like almonds contain prebiotics that act as food for the beneficial bacteria in your gut. These bacteria help improve digestion and nutrient absorption while also playing a crucial role in maintaining a strong immune system.
So by including nuts and seeds in your diet, you're not only getting their direct health benefits but also indirectly supporting your gut health through probiotics.
Spice up Your Health With Turmeric and Ginger
If you're looking to add some flavor and health benefits to your meals, don't forget about the power of turmeric and ginger! These two spices not only enhance the taste of your dishes but also offer numerous healing properties that can boost your overall well-being.
Here are three reasons why you should incorporate turmeric and ginger into your daily routine:
Turmeric is known for its potent anti-inflammatory properties. It contains a compound called curcumin, which has been shown to reduce inflammation in the body. This can help alleviate symptoms of arthritis, promote heart health, and even aid in managing chronic conditions like diabetes.

Ginger tea is a popular remedy for digestive issues. It can soothe an upset stomach, relieve nausea, and even improve digestion. Drinking ginger tea regularly may also help reduce muscle pain and soreness after exercise.

Both turmeric and ginger are rich in antioxidants that can strengthen your immune system. They help fight off harmful free radicals in the body, protecting your cells from damage and reducing the risk of chronic diseases.
Frequently Asked Questions
Can Eating Citrus Fruits Alone Boost My Immune System?
Eating citrus fruits alone can support your immune system, but it's important to incorporate a variety of whole foods. Other nutrients like vitamin D and zinc found in different foods also contribute to immune health.
What Are Some Other Benefits of Leafy Greens Besides Boosting Immunity?
Leafy greens are a powerhouse of nutrients that do more than just boost immunity. They improve digestion, support heart health, and promote glowing skin. Incorporate spinach, kale, and arugula into your diet for overall wellness. You belong to a healthy lifestyle!
How Do Berries Specifically Help in Supercharging the Immune System?
Berries help supercharge your immune system by providing a boost of antioxidants, vitamins, and minerals. They can combat inflammation, protect against oxidative stress, and support overall health. Incorporating berries into your diet is a delicious way to support your immune system.
Are There Any Nuts or Seeds That Are Particularly Beneficial for Immune Health?
Are there any nuts or seeds that boost your immune health? Absolutely! Incorporating nuts and seeds into your diet can provide essential nutrients like vitamin E and zinc, which are known to support a strong immune system.
Can Turmeric and Ginger Be Consumed Together to Maximize Their Immune-Boosting Effects?
Yes, you can consume turmeric and ginger together to maximize their immune-boosting effects. Both have individual benefits, but when combined, they create a powerful duo. Try adding them to soups or smoothies for a tasty and healthy boost.
Conclusion
So there you have it! Now that you know the incredible power of these whole foods, there's no excuse not to supercharge your immune system.
Grab those citrus fruits and leafy greens like they're going out of style! And don't forget about the berries, nuts, seeds, turmeric, and ginger – they're like little immunity superheroes.
With these foods in your corner, you'll be unstoppable against any nasty bugs or viruses that come your way.
Get ready to feel invincible!