We all want to look and feel our best, but sometimes achieving our desired body can be challenging. Most of us know that diet and exercise play a role in weight loss, but many people don't realize how vital gut health is for successful weight management.
Our gut plays an important part in regulating our hormones which control hunger, cravings, digestion, metabolism and more. So if you're trying to lose weight without success, this article may explain why your efforts haven't been paying off.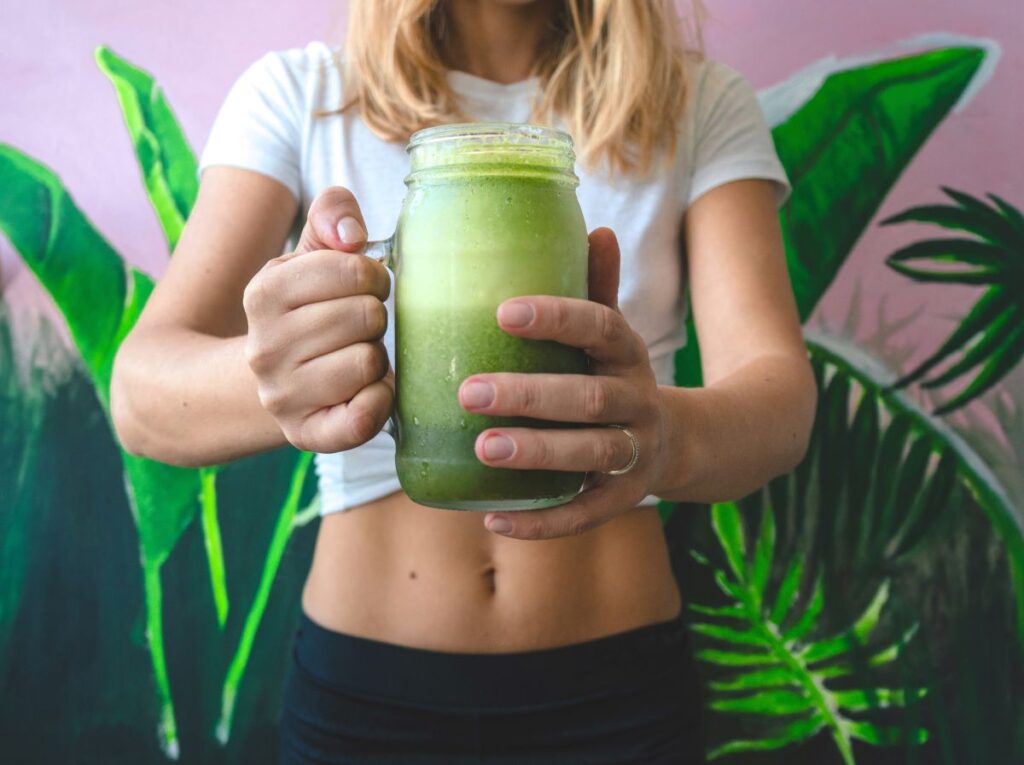 Our gut contains billions of bacteria, and these tiny organisms strongly influence our overall health, including weight regulation. Research has shown a direct correlation between poor gut health and difficulty achieving or maintaining a healthy weight.
If you've been struggling to shed those excess pounds, taking care of your digestive system could be the key to finally reaching your goals.
It's time to take charge of our well-being by learning about the importance of good gut health when shedding pounds and improving general health.
Read on as we explore the relationship between gut health and effective weight loss strategies – because looking great isn't just about vanity. It's about feeling confident within ourselves too!
Definition Of Gut Health
Do you ever feel like something's off inside your body? Is there a disconnect between how you should be feeling and the reality of it? It could very well be that your gut health isn't up to par. But what does that even mean? Let's explore the definition of gut health and why it matters so much.
Gut health can have many definitions, but in its simplest form, it refers to the overall functioning of your gastrointestinal tract – from top to bottom! This includes digestion, absorption, and excretion, all bodily processes related to breaking down food into useful nutrients for energy or waste elimination. Gut health also impacts other areas, such as immunity, mental health, skin clarity, and more.
It might seem complicated at first glance but think about it this way: If your gut isn't working properly, everything else will suffer too. Poor gut health means poor nutrition, which leads to deficiencies in vital vitamins and minerals our bodies need – ultimately resulting in symptoms such as fatigue, bloating, constipation or diarrhea. In short, good gut health is essential for a healthy mind-body connection!
Benefits Of Improved Gut Health
When it comes to improving your overall health and well-being, one thing often gets overlooked: gut health. The truth is, having a healthy digestive system can provide numerous benefits – from improved digestion to weight loss benefits.
So what are the main gut health benefits? Here's a list of three key things to consider:
Gut Flora Balance
Your digestive system needs good bacteria to work correctly. When these levels become unbalanced, problems like constipation or diarrhea can occur. Maintaining a balanced level of bacteria in your gut ensures your digestive system runs smoothly.
Digestive System Support
Improved gut health will help support your body's natural ability to digest food properly. This means less bloating, cramping and other unpleasant symptoms associated with indigestion.
Weight Loss Benefits
Good gut health also impacts metabolism and appetite control, making it easier for you to lose excess weight without feeling deprived or hungry all the time.
The importance of having a healthy digestive system cannot be overstated. It makes it easier for your body to absorb nutrients from food and can improve overall well-being by reducing inflammation and boosting immunity.
And while diet plays a vital role in keeping your gut healthy, dietary changes alone may not be enough – regular exercise and stress management techniques should also form part of any holistic approach to improving gut health.
With this knowledge, you're now ready for the next step towards living a healthier life – looking at how specific dietary changes can improve your gut health even further.
Dietary Changes To Improve Gut Health
Eating a gut-healthy diet is one of the best ways to support your body and overall health. Eating nourishing foods rich in fiber, prebiotics, and probiotics can help promote beneficial bacteria in the gut for improved digestion and weight management.
There are many dietary changes you can make to improve your gut health, such as increasing your intake of fermented foods like yogurt or kimchi, eating more fiber-rich fruits and vegetables, reducing sugar consumption, adding healthy fats like olive oil or avocados into meals, and consuming anti-inflammatory spices like turmeric.
At first glance, these changes may seem daunting – but they don't have to be! Start small by adding just one new item per week; before you know it, you'll have adopted a gut microbiome diet without feeling overwhelmed. As a bonus, this diet also helps reduce inflammation throughout the whole body – improving energy levels and moods too!
Making gradual improvements will allow your gut to adjust accordingly while providing lasting results from adopting a healthier lifestyle.
Once you start seeing positive benefits from making these dietary modifications, continuing them becomes much easier. It's important to remember that every person is different so what works for some people might not work for everyone – find out what suits your needs best.
Exercise And Gut Health
Now that we've established the importance of making dietary changes to improve gut health, it's time to look at how exercise and physical activity can also play a role. After all, as they say – no pain, no gain!
Exercise is important not only for weight loss but also for promoting healthy digestion. Regular physical activity increases blood flow, including the digestive system. This helps to distribute nutrients more efficiently, which supports overall gut health.
Strengthening abdominal muscles through specific exercises such as crunches can help keep them fit and functioning properly.
Regular exercise has numerous benefits – from better sleep quality to improved moods and lowered stress levels. All these factors combined can contribute positively towards having an optimally functioning digestive system too.
If you're looking to boost your gut health, adding some form of physical activity into your daily routine is what you need!
With this in mind, let's explore how stress affects our gut health.
Effects Of Stress On Gut Health
It's no surprise that stress can wreak havoc on your physical health. But many don't realize the direct link between mental health and gut health, specifically regarding weight gain or loss.
When stressed out, hormones are released, disrupting healthy bacteria levels in your digestive system causing bloating, gas, constipation or diarrhea – all factors that lead to an unhealthy weight balance.
The effects of stress reach even further than just disrupting digestion, though, if left unchecked, chronic stress has been linked with a weakened immune system which could put you at higher risk for illnesses such as Irritable Bowel Syndrome (IBS).
This means not only will you be more likely to struggle with digestive issues but also potentially have other underlying health problems due to the negative impact of continued stress over time.
As such, it is important to take note of how much mental strain we are under and find ways to reduce our stress levels. Whether that's through deep breathing exercises, yoga, meditation, or simply taking some time off from work – any activity that helps relax the mind will go a long way towards helping keep your gut healthy and prevent unwanted weight gain.
These activities can help restore balance to our minds and bodies, thus promoting healthier living overall.
Role Of Probiotics In Weight Loss
The role of probiotics in weight loss is an important factor to consider when looking at gut health. Probiotic supplements are beneficial bacteria that can help restore balance and boost the levels of good bacteria in our intestines. These positive results can be seen through improved digestive processes, better absorption of nutrients, and a healthier microbiome.
For those trying to lose weight, probiotics may be one way to promote healthy digestion while also enhancing metabolic functions. Studies have found that consuming probiotics has reduced body fat mass and other markers related to obesity. Increasing levels of certain types of gut bacteria may lead to better overall intestinal health and increased weight-loss potential over time.
Probiotics could potentially play a big part in helping us achieve our desired goals around weight management by improving not only gastrointestinal function but also blood sugar control, hormone regulation, and appetite suppression – all essential components for successful weight loss!
As such, it's worth exploring whether adding these helpful microorganisms into your daily routine could make a difference in achieving your wellness goals.
Overall, the evidence points to probiotics being highly beneficial to gut health and aiding with sustainable weight loss efforts. Understanding how they work within our bodies allows us to take advantage of their benefits and ultimately improve our well-being – something we should all strive for! Let's look at the relationship between digestion and weight loss.
Relationship Between Digestion And Weight Loss
Digestion has a considerable role to play in weight loss. How we digest food can affect our metabolism and how much energy is extracted from our foods.
Poor digestion means your body can't absorb nutrients efficiently, leading to poor nutrient absorption, which affects metabolism, resulting in fewer calories burned throughout the day.
Eating too quickly or not chewing thoroughly enough results in undigested food particles entering the digestive tract, slowing down overall digestion speed and making it difficult for the body to extract nutrients.
Low-fiber diets mean fewer probiotics and prebiotics present within the gut microbiome, reducing beneficial bacteria levels that help break down complex carbohydrates into simple sugars that the body can more easily absorb.
Having an understanding of how digestion and weight loss are connected helps us make better decisions when it comes to dieting and nutrition. Eating slowly and thoroughly chewing each bite allows for better digestion so that your body absorbs all of the vitamins, minerals and other essential nutrients found in healthy foods.
Incorporating high-fiber foods like fruits, vegetables, legumes and whole grains will also boost good bacteria levels in your gut microbiome while promoting optimal health.
Exercising regularly plays an essential role in maintaining proper gut health—not only does exercise burn calories, but it also aids with digestion by increasing blood flow throughout the entire digestive system.
Although understanding these concepts is helpful, choosing the right nutritional supplements may also be necessary depending on individual needs and circumstances.
Choosing The Right Nutritional Supplements
When selecting nutritional supplements for gut health and weight loss, it's important to do your research. You want to find supplement brands that provide quality products with proven effectiveness. Looking at supplement reviews from trusted sources is an excellent way to get informed about different supplement options.
Gut and digestive health supplements are available in many forms, such as probiotic capsules or chewable tablets. Probiotics can help improve digestion and overall gut health by introducing beneficial bacteria into the digestive system.
When choosing which type of probiotic supplement best suits you, consider price and convenience – some may be more expensive than others but offer greater convenience compared to taking multiple pills throughout the day.
The bottom line is that selecting high-quality supplements tailored specifically for improving gut health and aiding in weight loss is essential. Read up on various supplement brands, their ingredients, and customer reviews before deciding which works best for you!
With this knowledge, you'll have all the tools necessary to make an educated decision when picking out dietary supplements for optimal gut health and sustainable weight loss progress.
Role Of Fiber In Weight Loss
Fiber helps promote satiety, reduce hunger levels and improve overall digestion, making it easier to lose excess weight.
Increasing your daily intake of dietary fiber can be beneficial when trying to shed a few pounds. Consuming adequate amounts of dietary fiber encourages the growth of friendly bacteria within our intestines, which improves gut health and enhances nutrient absorption.
Since fiber increases feelings of fullness after meals, you may eat less throughout the day without feeling deprived.
Adding more high-fiber foods such as whole grains, fruits, vegetables and legumes into your diet will help increase your total fiber intake. Eating a variety of natural plant-based sources can also provide additional vitamins and minerals that support digestive health and encourage long-term success with weight loss goals.
Long-Term Strategies For Sustainable Weight Loss
"The journey of a thousand miles begins with one step," and the same holds for sustainable weight loss. Achieving your health goals in the long term requires commitment, dedication and patience.
Knowledge about gut health maintenance and taking advantage of nutrition plans and exercise routines can help you reach the desired result.
It helps to establish achievable goals and rewards for meeting those targets to keep up motivation levels—this could include anything from new workout gear to a spa day when reaching a particular milestone.
Making small changes here and there to build healthier habits through time is key. This way, losing weight becomes more manageable instead of feeling like an overwhelming task.
Going down this path might not always feel easy at first, but if done right, these steps will lead you toward improved well-being while helping you achieve sustained weight loss objectives.
Gut Health And Weight Loss Go Hand In Hand
Gut health and weight loss are closely linked. When we prioritize our gut health, it can have a profoundly positive effect on our ability to lose weight. We often forget that the journey to better health starts from within—literally!
The best way to improve your gut health is through dietary changes such as eating more whole foods, increasing fiber intake, and reducing sugar and processed food consumption. Exercises like yoga and Pilates can also help strengthen the muscles in your abdomen, which helps with digestion. To get things moving along, supplementing with probiotics is recommended for optimal digestive functioning.
Finally, when it comes to nutrition supplementation, adding natural ingredients such as apple cider vinegar or green tea extract can provide additional benefits for weight loss. Think of these supplements as nutritional insurance policies. They don't necessarily guarantee results but certainly increase the odds of success!
I like to think of my gut health and weight loss efforts as building blocks – every step forward counts towards reaching my ultimate goal.